How to Use Bulk Labeling in AI Studio
How to Use Bulk Labeling in AI Studio#
This page provides a step-by-step guide on how to use the Bulk Labeling feature in AI Studio.
Reference: To learn more about the feature itself, see Bulk Labeling.
Prerequisites#
The Bulk Labeling feature requires pre-defined proximity rules.
Reference: For more information on proximity rules, see the Proximity Filter documentation.
Once at least one proximity rule set has been created an validated, bulk labeling can be applied. Proximity rules are displayed within the AI Studio under the Rules overview tab as shown below:
How to Apply Bulk Labeling in AI Studio#
To apply bulk labeling, start by opening AI Studio and follow the steps below:
Click the Ground Truth tab.

Hover over a ground truth containing proximity rules and click Bulk Label, as shown in the example image below: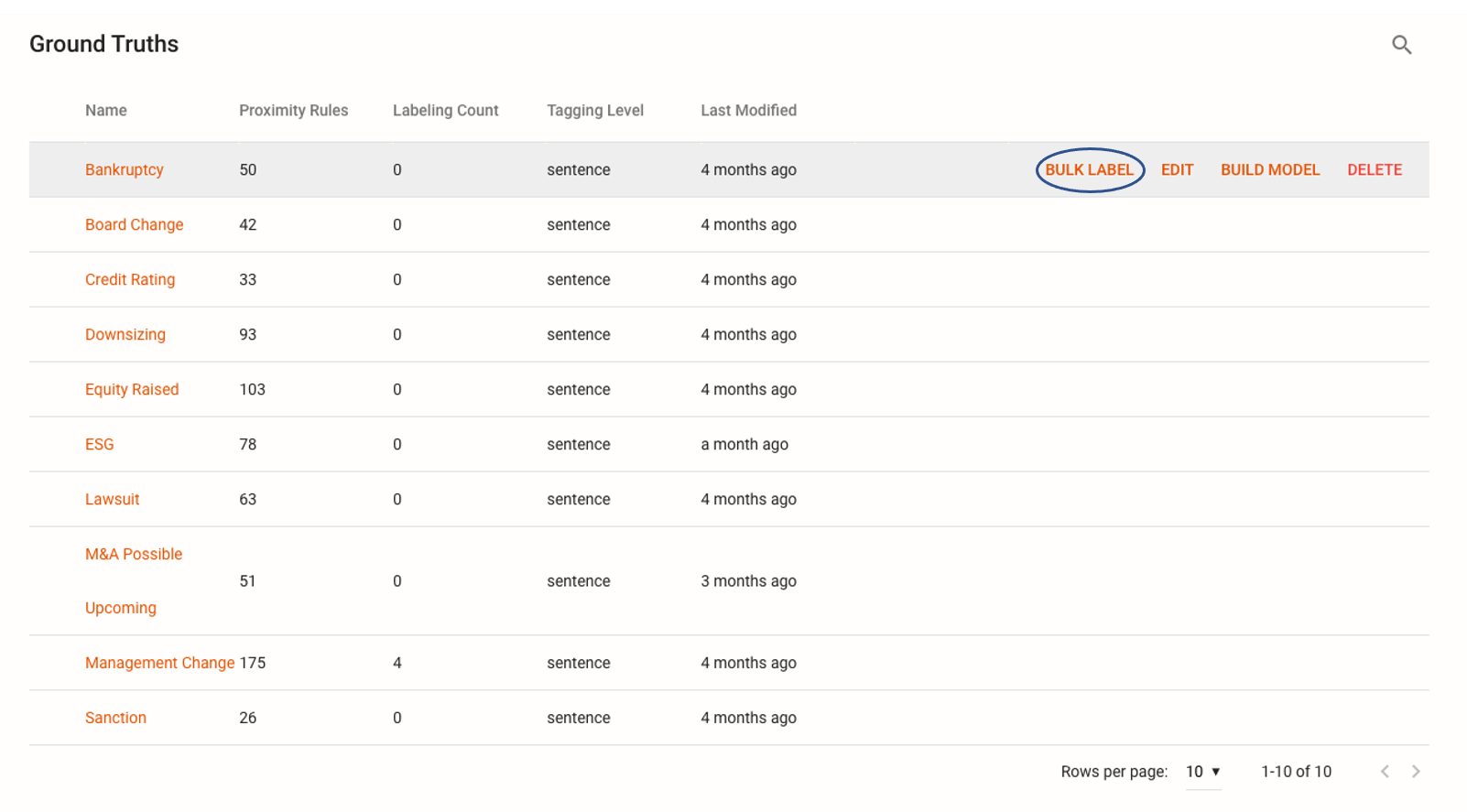 Note: You can also apply bulk labeling directly in any tab within an existing Ground Truth. See the Ways to Apply Bulk Labeling section below.
Select options from the window that appears, as shown in the example image below:
Reference: See Understanding Bulk Labeling Options for explanations and further details on each of the four options.
Click Save when finished.

You will receive a confirmation that the bulk labeling is in progress.
Note
Depending on the number of labels that must be generated, this process can take up to several hours to run.
Once completed, look for your newly-created labels in the Labeling overview tab as shown below:
Ways to Apply Bulk Labeling#
You can apply bulk labeling in two ways. The most common is in the primary Ground Truths screen by hovering over a specific ground truth and clicking Bulk Label, as shown below: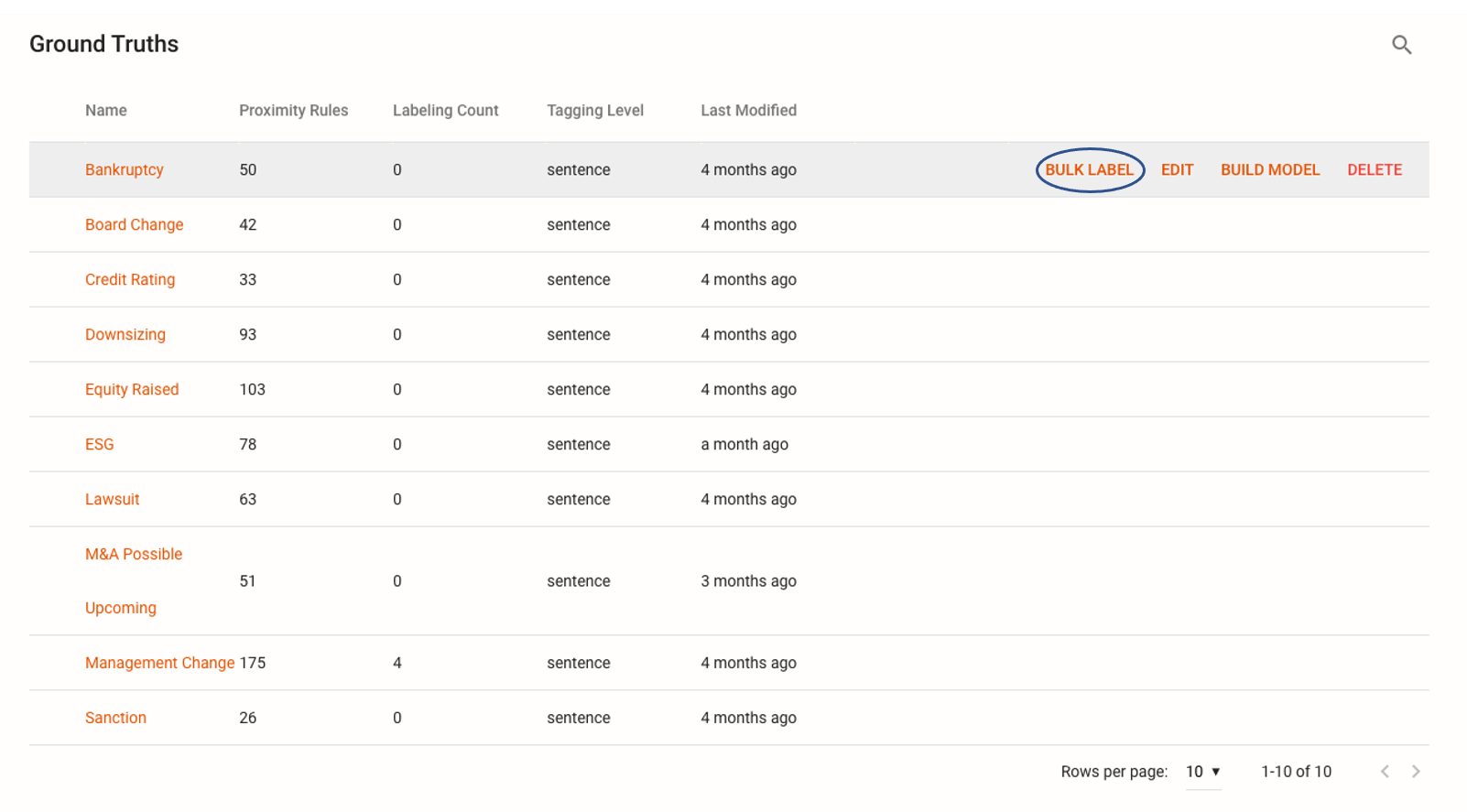 However, you can also apply bulk labeling directly in any tab within an existing Ground Truth, as shown in the example below:
Note: If you are working on a smaller screen, this option will be available by clicking the three dots next to the Build Model button: